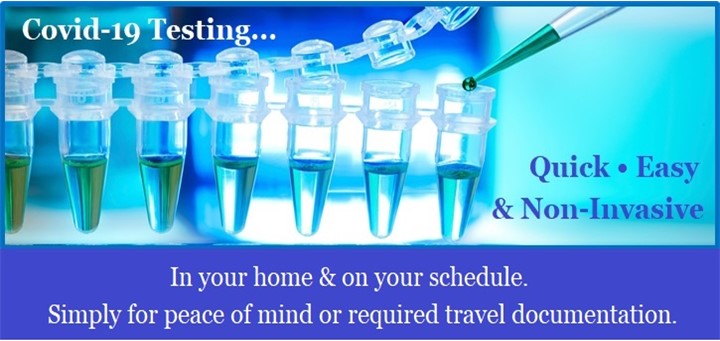 Are you planning travel to a destination that requires proof of a negative Covid 19 test result for entry?
We have a solution. ImmunitiRx, is a medical company that distributes home saliva Covid-19 test kits via MicroGenDX, one of the leading labs using a process that is FDA EUA (Emergency Use Authorization) approved. You can test from the convenience of your home and have results delivered within 24-36 hours.
These test kits are the most efficient RT-PCR (Gold Standard – detects virus's genetic material) saliva Covid-19 collection test on the market. The tests are quick, easy & non-invasive. No uncomfortable nasal swab necessary. Anyone can be tested regardless of age and without medical authorization from your doctor. Kits can be sent to all 48 contiguous states and to the District of Columbia.
TESTING MADE SIMPLE
Order your kit(s)*
The kit will be sent via FedEx to you
When you're ready to take the test, follow the included instructions to collect the saliva sample; no painful nasal swab
Drop your completed test kit at a FedEx dropbox in the pre-paid overnight box
Wait for your results to be delivered within 24-36 hours!
SEE the Step-by-Step Video Here!
* Tests are $225 each ~ 10% Discount on 4 or more
For a comprehensive list of current destination requirements, please click here.
Disclaimer: It is the traveler's responsibility to identify the destination requirements for test acceptance and timeline start date (whether from the sample or results). Note these may vary by destination. Please read the destination requirements carefully to determine when to send your sample to the lab. Click to see Shipping Guide. WhataHotel! and/or Lorraine Travel are not responsible for test results not received in time for departing flights. Destination requirement links provided are intended as a quick guide only.*